Thank you for choosing to join our virtual church while our physical building is currently close due to the spread of the Corona Virus.  Below you will find step by step instructions on how to join our Sabbath School and worship hour via Zoom Web Conference.
Paul worked to fix the issues we encountered last week and eliminated the password option, so hopefully this Sabbath everything will go smooth! Please make sure to log in with your name. Everyone last week did that and it worked out well.
Topic: Sabbath School and Worship Hour
Time: Apr 11, 2020 09:30 AM Eastern Time (US and Canada)
Join Zoom Meeting
https://us04web.zoom.us/j/3753775879
If you do not have a smart phone or computer you can dial into the conference with a touch tone phone. All you will need is to enter the meeting number and can just press # when it asks for participant ID.  All Participants are muted upon entry to the meeting. If you would like to talk you will need to press *6 to un-mute and then *6 to mute again.  The meeting will audibly tell you that you are either muted or un-muted.  To leave the meeting you will simply hang up the phone.
Dial by your location
+1 929 205 6099 US (New York)
For those with a smart phone or computer.  (Smart phone Zoom app screens may look a little different but process is the same)
Step 1: You will need to either download the zoom app on your smartphone or go to zoom.com and join a meeting. When you click join meeting it will ask you to download the zoom program. Follow the prompts and install. 
Step 2. Join meeting. You will see this box pop up and simply click join meeting. No need to sign in (this is for hosts or those who have zoom host accounts already)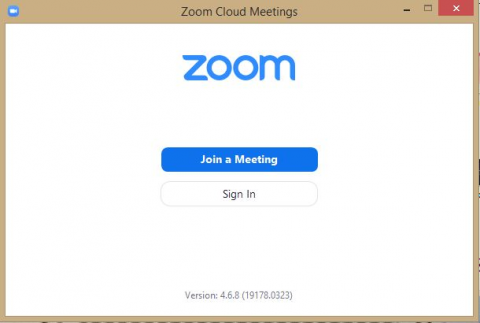 Step 3. Signing into the meeting.  Enter the Meeting ID you received with the invitation and please enter your full name. (For Zoom App users you will need to replace your device type (iphone, tablet etc) with your full name by clicking on it.) Full name is required to be allowed into the meeting room.
If you click on Do Not Connect to Audio you will not be able to hear or say anything in the meeting. Please leave this box unchecked.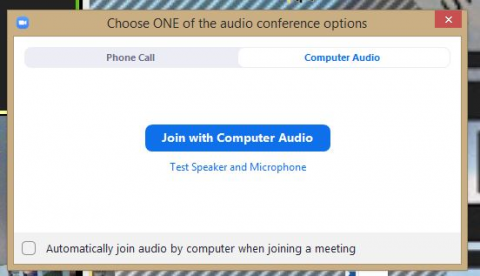 If you would like your video screen off click the box for Turn off my video. Then press Join.
Step 4. Connection to Audio. You can either choose to connect with your computer audio or by phone. This choice is important for the best experience to hear and to be heard.  Depending on your wifi strength  your computer or device may not pick up your audio or receive audio from the room.  If you experience these issues while in the room you can leave the room and re-sign in and choose phone call at this point.  This will allow you to be in the video chat room but hear and speak through your phone.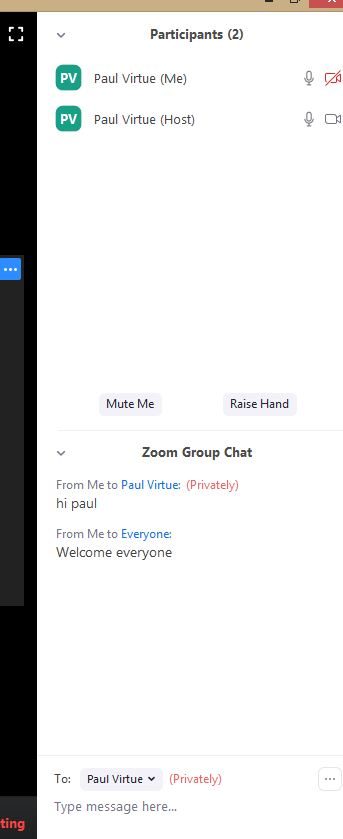 Step5. Zoom Conference Room Controls. While in the room you will have some options that you can use.  As mentioned when you come into the room you will be on mute so that any background noises are not shared with all participants. If you would like to speak the button to un-mute is found in the lower left of the screen with the microphone. Please remember to click it again after speaking to mute your microphone.  The next icon of a video camera is for  your camera. If you would like to turn on or off your camera you use this button.
In the upper right hand corner is a button that allows you to switch between two different views. You can have it show everyone in the room at once or just the person who is speaking at that time.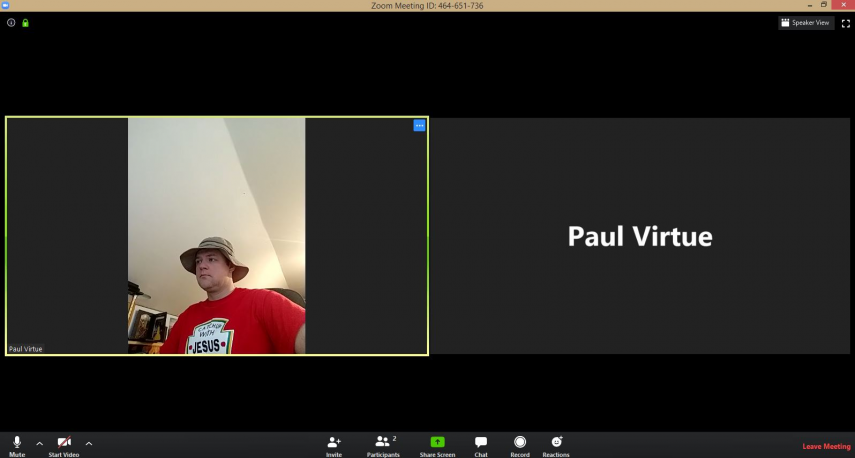 Step 6. Congratulations you are now in the room and ready to be a part of the program. Here are a few extra tips to enhance the experience.
Raising Your hand. Its tough to tell when someone wants to speak but Zoom makes it easy to let the presenter know you have something to say. Click on Participants and a screen will pop up.  On the bottom it has a button that says raise hand. Clicking this will let the presenter know you would like to speak or answer a question. You will then want to press lower hand.
Another feature you can use is the chat feature located on the bottom of the screen.  If you want to send a personal message you click on private message. For instance you don't feel comfortable speaking in the room but want your voice heard you can send it to the host. Or if you want to send it to everyone click on everyone. However please limit the chat feature as the chats do pop up and block part of the screen on the zoom app.