On this page you will find the FREE books we are currently offering.  Please fill out the form  and indicate which book you are interested in receiving.
(Book covers may differ from ones shown)
Book # 1   Desire of Ages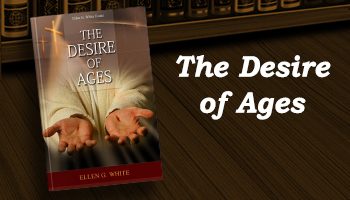 This book is the life story of the greatest spiritual leader the world has ever known—Jesus Christ.

This book does not merely set down a series of remote events; it presents the meaning of them, so vividly that we feel ourselves there. And we are made to understand, possibly for the first time, the true underlying significance of His deeds and their bearing on our own lives ... here and now.
Book # 2  The Great Controversy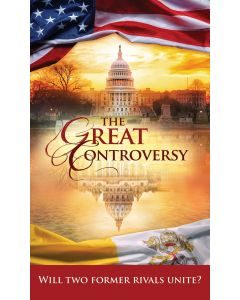 This book, like no other, offers a behind-the-scenes glimpse of this ongoing inescapable conflict. A thrilling presentation of the past, the present, and the future, it begins with Jerusalem's rejection of the Man of Calvary. Continuing down through the ages, it reveals the persecution of God's children and the apostasy of the church in the Dark Ages, the enlightenment of the Reformation, the exaltation of the Scriptures and their power to dispel every delusion of darkness, the religious awakening of the last days, and finally, The Great Controversy points us to a glorious future, grander than we can imagine.
Book #3   Footsteps (Steps to Christ)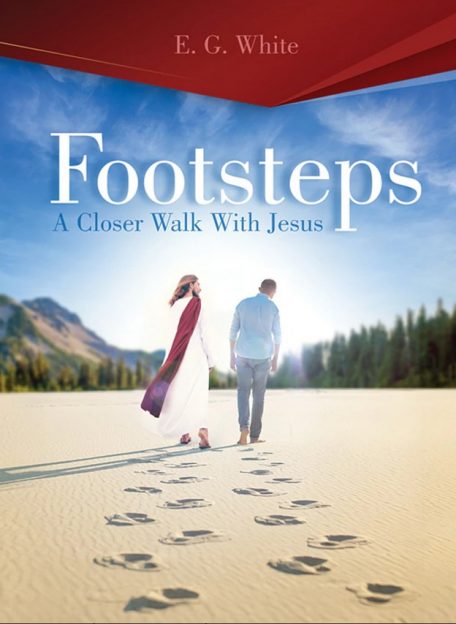 Thousands have become acquainted with Jesus through this powerful, life-changing book. And it has helped many more, including those who have walked with Him for years, to know Him better.
In just thirteen chapters, you'll discover the steps to finding a forever friendship with Jesus. You will read about His love for you, repentance, faith and acceptance, growing like Him, the privilege of prayer, what to do with doubt, and how to spend your days rejoicing in your Best Friend, Jesus.
Book # 4  The Great Hope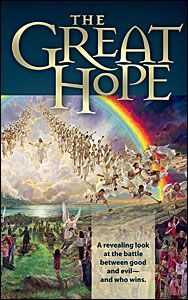 As you go through life, you may sense that the world is gripped in a conflict between good and evil. From what you see in the news it may look as if evil is winning. Headlines describe famine, wars, unemployment, pollution, and disease.
The Media can tell you what is happening, but this book reveals why. The Great Hope also tells you what will happen next. This glimpse into the future is based on a source that has never failed in its prophecies-- the Bible.